44l Trip Travel Bag
Product code:
02-014-czerwony
The sturdy Trip travel bag features an elegant design that goes hand in hand with functionality. It is perfect for shorter and longer trips, as well as for workouts or the pool. The bag has one main compartment, which can be easily accessed via a U-shaped zipper. It is worth noting the additional pockets, which will make packing easier. Pockets are located not only on the outside of the bag, but also inside the main compartment. One practical solution is an internal mesh pocket, ideal for transporting, for example, documents or maps. The main compartment and external pockets are fastened with branded YKK zippers, which work reliably for many years.
The bag is equipped with two handles for carrying in hand and an additional detachable carrying strap for carrying on the shoulder. The belt adjusters and buckles are products of the renowned Nexus company, known, among other things, for producing equipment for the military. They will perform well for many years.
The bag was made of ecological and waterproof material, exclusively of Polish origin - nylon D420 and RIP-STOP D600. This is a material resistant to damage and abrasion resulting from long-term use. The material on the bottom of the bag is additionally reinforced with RIP STOP fiber weave. The bottom of the bag is also protected by 4 plastic feet (so-called hedgehogs), which prevent dirt and abrasion.
Thanks to its universal design, the bag is suitable for both men and women.
abrasion resistance
attractive appearance
black color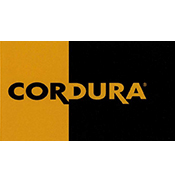 The basic materials for the production of our products are Cordura and Nylon from Invista.These are materials with very high resistance to abrasion and weathering, extremely resistant to mechanical damage. The materials, thanks to their internal structure, are very lightweight.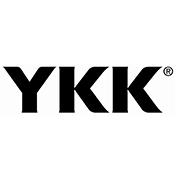 For the production of our products we use only zippers and plastic components of world-famous companies YKK and ITW Nexus. YKK - this is a Japanese brand that has been created for the last 70 years and is now the world leader in the production of zippers and plastic elements.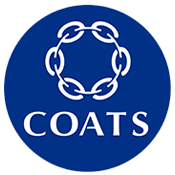 British Coats has been a leader in the production and global distribution of thread for more than 250 years, supplying it wherever the highest quality products are needed.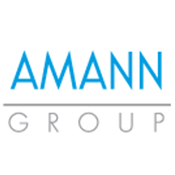 For more than 150 years, Amann has been setting trends and creating the future of sewing threads and embroidery threads. Amann exists in the world of fashion, leather, technical applications, workwear, furniture upholstery, filters and the automotive industry.
Teflon® - Regardless of the intended use, Teflon® protective coating for fabrics gives them the property of not taking in dirt and not absorbing liquids, giving each product the best possible performance. It protects against dirt, stains and splashes without affecting their weight, appearance, feel, color or breathability.
PASAMON has been a Polish tape manufacturer since 1924. The tapes used in our products are polyamide tapes. Polyamide - which is the base for Nylon and Cordura is the industry standard in advanced production of this type. Polyamide tapes are the world standard, they do not fade, have 10 times higher abrasion resistance, much lower flammability, less susceptibility to weft weaving, less susceptibility to damage by self adhesive tape, do not begin to "unravel" after prolonged use. TS 548 tape was specially developed for buckle work.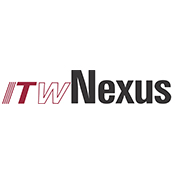 ITW NEXUS - American manufacturer of plastic buckles and locking components with more than 25 years of experience.