Bicycle backpack - Monte Calvo 18
Product code:
03-019-bordowy
main compartment with a very spacious pocket for a water bladder (compatible with most brands of water bladder up to 2l);
at the top of the backpack there is a sewn-in handle that allows you to carry the backpack in your hand;
two pockets on the sides made of elastic mesh;
anatomically shaped shoulder straps and hip belt made of airy mesh and foam with special openings for maximum wearing comfort, additionally a comfortable pocket made of elastic mesh on the waist belt; - zippers, zippers, buckles from the reliable company YKK;
zippered pocket with removable helmet cover; the cover is made of a flexible mesh that adapts to any helmet size;
adjustable chest strap;
rubber string for attaching e.g. trekking poles or an ice axe;
back equipped with AFS (Air Flow System) with two parallel sponges, between which an air corridor is created, giving maximum comfort when wearing.
the backpack has sewn-on and welded reflective elements thanks to which you will be visible and safe on the road;
integrated rain cover with reflective element in bottom pocket.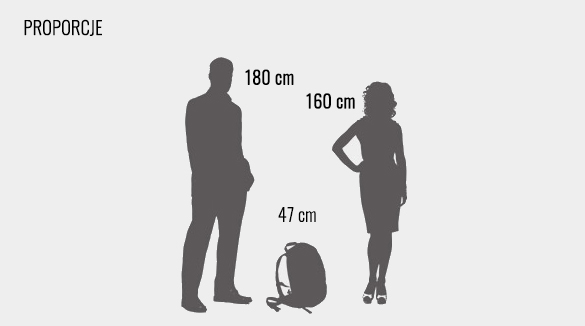 Nylon 126 Teflon fabric protector