You are here:

With us you are visible
With us you are visible
What distinguishes Marbo products is, above all, thoughtful and functional solutions. We produce medical bags, emergency backpacks, nurses bags, first aid kits and medical accessories, which are characterized by the highest quality workmanship. We know perfectly well the expectations of our customers and are able to meet them.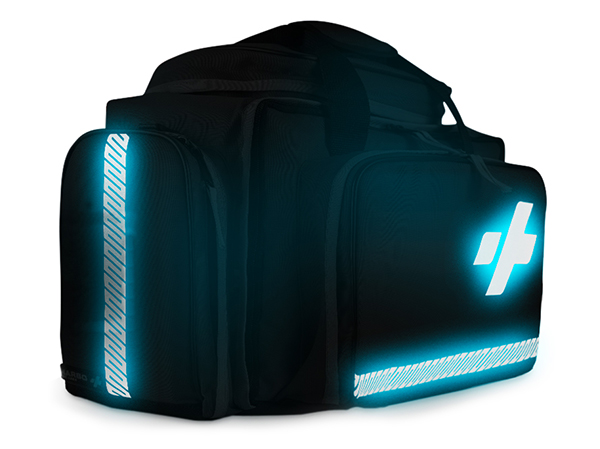 Reflectors, with which our products are equipped, are their inseparable element. It is they that favorably affect functionality and increase safety during the work of medical personnel. Where the reflector is placed is of great importance, so each bag and backpack have been equipped with not one, but several reflective elements, which significantly increases their overall rating and safety in use. Everything has been thought out in such a way as to also maintain appropriate aesthetics, so the whole creates a coherent and functional product
The reflective element does not emit light on its own, but reflects it off another material. This involves absorbing, transmitting and reflecting light from another element. When dealing with a material with a rough structure, then the radiation is scattered, while in the case of smooth materials, the angle of reflection is equal to the angle of incidence.
Reflection is used in many fields, such as science and technology, but especially in everyday life. It provides proper visibility on the road, and also acts as a warning signal. Adequate quality reflector makes it possible to quickly and easily locate service personnel using medical bags or backpacks.
We value quality, so we use properly selected and tested fabrics from the best manufacturers. At every stage of production, we make every effort to ensure that the products we offer become an indispensable and reliable working tool, while affecting safety.
We are specialists in the field of medical bags, so using our knowledge and experience we are able to meet the highest requirements. We also personalize the products we offer to ensure complete customer satisfaction.
All the medical bags we produce have Safety Certificate and European Safety Certificate.