Suit Cover Bag
Product code:
05-100-2-czarny
Kostuumhoes
Een praktische hoestas zal iedereen tevreden stellen die vaak op zakenreis gaat. Je kunt er een pak, overhemd en schoenen in verstoppen. De hoes is gemaakt van een zacht materiaal, waardoor hij gemakkelijk in tweeën kan worden gevouwen en als tas kan worden gedragen, handig handvaten of een draagriem. De verstelbare riem met gespen van ITW Nexus is bestand tegen een belasting tot 100 kg.
De hoes wordt gesloten met een originele YKK metalen rits.
Aan de buitenkant van de hoes bevinden zich praktische vakken waar je schoenen of andere kledingstukken in kwijt kunt. Het hoofdvak biedt plaats aan twee kostuums of dameskostuums tegelijk. Daarnaast heeft het aparte ruimtes beperkt door een gaas, waarin overhemden vervoerd kunnen worden. Kleding kan met een speciale riem aan de wand van de hoes worden bevestigd, waardoor ze tijdens het transport niet verschuiven.
Het is gemaakt van zeer duurzame materialen die zijn duurzaamheid garanderen. Het is nylon D420 en RIP-STOP D600 - materialen die bestand zijn tegen beschadiging, waterdicht, geurloos en 100% ecologisch (zonder toevoeging van PVC). In punten dat het meest worden blootgesteld aan mogelijke overbelastingen, is het materiaal extra verstevigd met stikbouten. Het geheel is in zwarte kleuren gehouden, waardoor de hoes makkelijker schoon te houden is. Het wordt niet zo snel vies, en zo vlekken zijn veel gemakkelijker schoon te maken.
zwarte kleur
met ritssluiting
extra bescherming (voeten)
1 suit + 2 shirts + shoes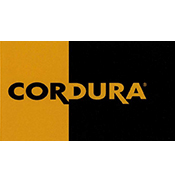 The basic materials for the production of our products are Cordura and Nylon from Invista.These are materials with very high resistance to abrasion and weathering, extremely resistant to mechanical damage. The materials, thanks to their internal structure, are very lightweight.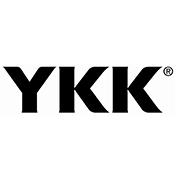 For the production of our products we use only zippers and plastic components of world-famous companies YKK and ITW Nexus. YKK - this is a Japanese brand that has been created for the last 70 years and is now the world leader in the production of zippers and plastic elements.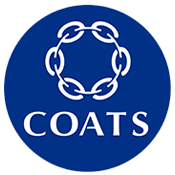 British Coats has been a leader in the production and global distribution of thread for more than 250 years, supplying it wherever the highest quality products are needed.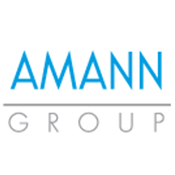 For more than 150 years, Amann has been setting trends and creating the future of sewing threads and embroidery threads. Amann exists in the world of fashion, leather, technical applications, workwear, furniture upholstery, filters and the automotive industry.
Teflon® - Regardless of the intended use, Teflon® protective coating for fabrics gives them the property of not taking in dirt and not absorbing liquids, giving each product the best possible performance. It protects against dirt, stains and splashes without affecting their weight, appearance, feel, color or breathability.
PASAMON has been a Polish tape manufacturer since 1924. The tapes used in our products are polyamide tapes. Polyamide - which is the base for Nylon and Cordura is the industry standard in advanced production of this type. Polyamide tapes are the world standard, they do not fade, have 10 times higher abrasion resistance, much lower flammability, less susceptibility to weft weaving, less susceptibility to damage by self adhesive tape, do not begin to "unravel" after prolonged use. TS 548 tape was specially developed for buckle work.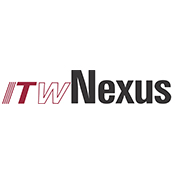 ITW NEXUS - American manufacturer of plastic buckles and locking components with more than 25 years of experience.